Voice and Data
Whether you're moving to a new location, or you're upgrading the voice and data cabling in your office or your business, you need to ensure that you hire the right data cabling installation services. Choosing the wrong services can lead to downtime for your business, which can lead to loss of profit.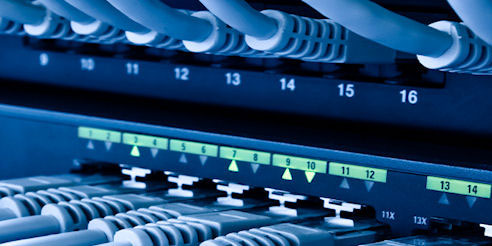 Structured voice and data cabling is a critical component in ensuring optimal performance from your network. From voice to video, LANs to IP, professional and skilled structured cabling are essential to keep your network modern, provide a platform for growth and keep your network running. Bits Technology offers cabling installation as part of our specialized services and can provide assistance for all of your low-voltage cabling, single to multiple locations and network installation needs. Bits cabling services are designed to enhance your network today and allow you to evolve with the technologies of tomorrow.
We work with our clients to develop a project plan and comprehensive overall design to deliver a quality end solution. Our team of experts will work with you to discuss not only timelines and costs but capabilities and expected outcomes of your network solutions. We consistently deliver our projects on time and on budget and will follow up to make sure our solutions live up to the expectations set ahead of time.
Voice and Data Cabling Installation and Communication Services
We provide the following services for voice, data, communication, and video cable installation needs.
CAT 6E cable installation
CAT 5 cable installation
CAT 3 cable installation
CAT 3, 5, and 6 cable installation with line termination and testing
Coax cable installations, termination, and testing for television, conference, and video needs
Data network and cabling
Site surveys
Complete office integration of Data & Phone to Patch Panels in designated Data rooms.
Contact us today for a free site survey.