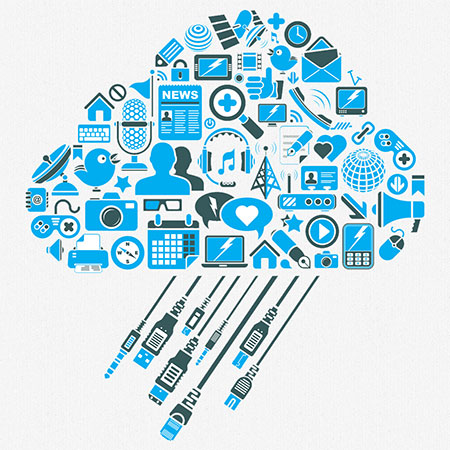 Over the last few years, cloud computing has taken the IT world by storm, and is becoming a staple network option for many companies in the twenty-first century. BITS Technology provides an array of cloud-based productivity, email, communication and backup solutions that we can tailor to fit all your specific business requirements. We not only can assist you with the selection and implementation of a cloud computing infrastructure, but also provide your business the maintenance and support it needs, twenty-four hours a day, seven days a week.
Learn How Cloud Computing can cut your IT costs by over 30%
Cloud Solutions can transform the way you think about your IT:
Increase Network Up Time
Reduced Software Licensing
Predictable Monthly Fee
Improved Reliability
Complete Data Security
Less Hardware Expenses
What is the Cloud?
Cloud Computing means moving from a model where your file servers are hosted locally, to one where it is hosted remotely at one of our Data Centers. All you need is a high speed internet connection, and BITS does the rest.
How Does it Work?
You pay one flat monthly fee.
We setup and host your Cloud environment, including all data migration.
We maintain and support the server, and manage all your IT needs remotely.
This includes network, server, user management and help desk support for your staff.
No surprise expenses!
What if I want to use my hardware?
Not a problem at all, BITS can take your servers from your office and install it in our data center.
We maintain and support the server, and manage all your IT needs remotely.